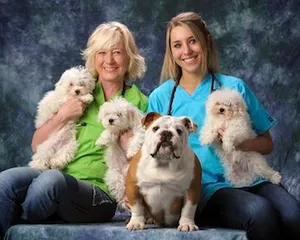 Welcome to our full service animal hospital! We are proud to serve the North Canton, Ohio area for everything pet related. Our two doctors, Dr. Jennifer Jellison and Dr. Mandy Pullekins, provide general medical care, vaccines, flea and tick medications, laboratory work, dental cleanings, surgery, as well as preventative care and education for you and your four legged companions.
Our team is committed to educating our clients on how to keep your pets healthy year round, with good nutrition and exercise. For Paws Animal Hospital stays on top of the latest advances in veterinarian technology. We love cats and dogs, big ones, little ones, young and old!
We promise to treat your companion animal with the same love and respect that we have for our own pets in every check-up, procedure, or surgery.
For Paws is now accepting new patients and Care Credit.
---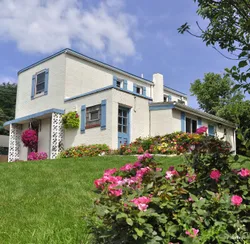 Appointments start at 9AM and continue until Noon, then
resume at 2PM. Our last appointment time is 5:45 PM.
Wednesday, Thursday, and Friday mornings are reserved for surgery with appointments alternating between both doctors.
A receptionist is on duty from 8AM to closing each day for phone calls, medication pick-up, or animals seeking medical attention. We also offer Hills prescription dog and cat food.