For Paws In The News
Dr. Jellison was a guest on Live with Kelly and Ryan to talk about what "doggy dangers" to avoid during the holidays to keep those loved ones safe.
For Paws has been voted Canton's favorite Veterinarian FIVE times by the Repository's Reader's Choice! Thank you for all the support!
Dr. Jellison and Dr. Pullekins attending the 2018 graduation of Dr. Maragas from the OSU College of Veterinary Medicine.
Dr. Jellison is a frequent guest on Live with Kelly and Ryan, Good Morning America, NBC, ABC and Fox news broadcasts along with local and national radio shows as an animal advocate.
Shout out to everyone at Glenmoor Spa for a successful Pedis, Paws, and
Pics event! While owners got basic pedicures, their pets got a blowout and
bandana or bow! For Paws sponsored the super fun photo booth! Proceeds,
which totaled $800, benefited The Stark County Humane Society!
Dr Jellison at The Angel Auction to benefit Aultman Hospital! Dr Jellison and For Paws donated an overnight stay at Gervasi Villa!
Michelle & Bridgett welcome some of the 22 Mastiff puppies that visited us recently for their first shots.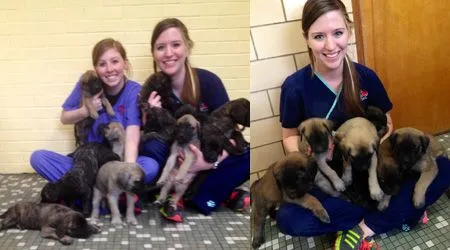 For the second year in a row, For Paws Animal Hospital was the Major Sponsor of the Viking Victory 5K run to raise money for the North Canton Parent Teachers Association. For Paws has agreed to be the sponsor for this year's run in the Spring.
Pictures From The 'Canton Dancing With The Stars' Fundraiser At The Canton Palace Theatre.
Dr. J with her kids Maggie & Andrew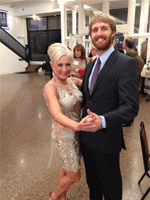 Dr. Jellison's Service Dog Sherman Is Back At Cedar Elementary For A Fifth Year!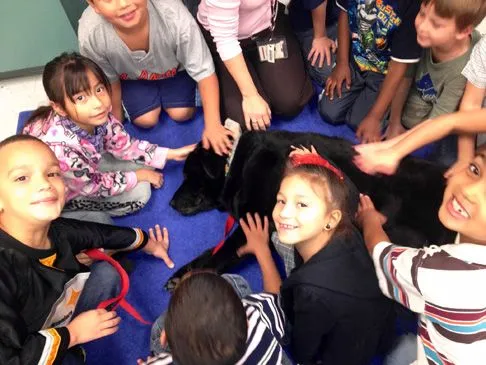 Thank You To Amy Scott And Novartis For Your Generous Donation!
For Paws Spreads Some Cheer At A Recent Senior Event In North Canton
Dr. J & Dr. P Raise Awareness In Style At The YWCA of Canton Masquerade Fund Raiser To Support The Community's Homeless
The Canton Garden Club Recognizes our practice with an Award of Honorable Mention in the Commercial Division for Landscaping and Flowerbeds!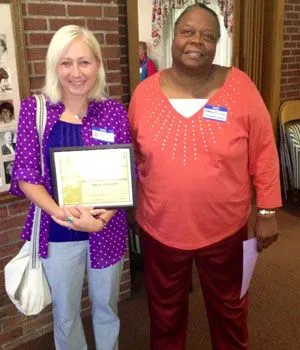 For Paws Was Recently Featured On LIVE! With Kelly
Dr. Jellison With Her Extended Family